Sant Jordi is one of the most magical moments of the year in Catalonia, and this 2022 we are anticipating the diada so that you can be the first to buy your book.
Save the date: next Thursday, April 21st we will celebrate not one, not two, but three presentations and book signings! All of them linked to the areas of our creative multiverse: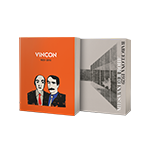 Editorial Tenov (Presentation: 12:00h | Book signing: 12:45h)
Llorenç Bonet, professor at the School and director of Editorial Tenov, will talk about the construction of discourse in art, design and architecture books.
This publishing house, founded in 2007, focuses on examining art and architecture from a perspective that dilutes the traditional boundary between disciplines to frame them in a broader cultural context.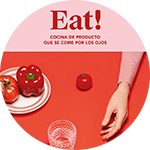 Eat! by Vega Hernando (Presentation: 13:30h | Book signing: 14:15h)
Vega Hernando is a creative director specialized in gastronomic projects and founder of Eating Patterns. In addition to running her own content creation and experience design studio, she teaches on our Master in Gastronomic and Advertising Photography.
In 2020 she published with Lunwerg Editores Eat!, a praise to seasonal and proximity ingredients that is, at the same time, a manual of creative and colorful ideas.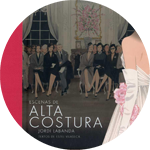 Escenas de alta costura by Jordi Labanda and Estel Vilaseca (Presentation + round table: 18:00h | Book signing: 18:45h)
On the occasion of the presentation of this pop up book with illustrations by Jordi Labanda and texts by Estel Vilaseca (head of our Fashion area), we have organized a round table in which we will talk about haute couture, its history, its myths and its ability to continue nurturing dreams.
We will be accompanied by the authors of the book and Josep Casamartina, historian of art, architecture and fashion, art critic and head of the Antoni de Montpalau textile collection, one of the largest private fashion collections in Spain. We will also count with Charo Mora, journalist, curator, researcher and fashion consultant who teaches at our School.
Book sale
In addition to the presentations, we will have book stands all day by following publishers with a 10% discount:
See you on Thursday, April 21st at LCI Barcelona (209 Balmes street) to anticipate Sant Jordi's day!
Events in Spanish.