Sant Jordi is one of the most magical events of the year in Catalonia and, this 2023, we are once again anticipating the diada so that you can be the first to buy your gift.
Get ready! Next Thursday, April 20th we have prepared a day full of activities: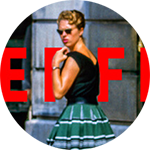 Talk about fashion narratives with Martín Torres from Superflua (12:00h)
This publishing house focuses on fashion narratives and its protagonists to show how fashion is created and lived in a light, cosmopolitan, dispassionate and indolent way. Martín Torres, its co-founder, will talk about these narratives and the criteria with which he chooses the topics, characters, etc. for its new publications.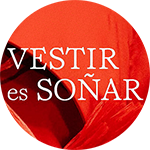 Presentation of "Vestir es soñar" by Luis Sala (15:30h)
This work takes a hundred-year journey through national fashion from the birth on the Basque coast of the genius who revolutionized fashion, Cristóbal Balenciaga, to end in the Cordovan town of Posadas with the arrival of Alejandro Gómez Palomo, genderless fashion designer and creative director of the firm Palomo Spain.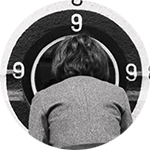 Round table presentation of "Moda a pie de calle" by Joana Biarnés (16:30h)
Salvatore Elefante and Estel Vilaseca, heads of our Photography and Fashion areas, will discuss the figure of Joana Biarnés, considered the first Spanish photojournalist. Her work shows the evolution of fashion and society from the late 50s to the early 70s.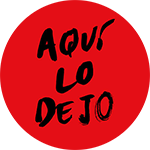 Presentation of "Aquí lo dejo" by Lluís Morillas (18:00h)
In this book, the president of the branding and design agency Morillas reviews his great professional career through conversations with Daniel Giralt-Miracle, Juli Capella, Eduardo Bécares, Glòria Montasell, Josep Maria Mir, Miquel Alzueta, Jordi Torres, David Ruiz, Marta Morillas, Lluís Morón, Miquel Àngel Julià Hierro and Marc Morillas.
Sant Jordi market
In addition to the presentations, we will have throughout the day stands with products such as bookmarks, handmade fabric roses and, of course, books at 10% discount. This year we will be joined by the following publishers:
See you on Thursday, April 20th at LCI Barcelona (209 Balmes street) to anticipate Sant Jordi's day! Are you going to miss it?