The #MadeInLCI talent continues to cross borders! Two representatives of our Bachelor's Degree in Fashion Design, the student Maria Pons Porta and the alumni Sandra Soriano Marco (Drina Marco), are among the 30 semi-finalists of the Redress Design Award, the world's largest sustainable fashion competition.
Maria Pons, a 4th year student who is currently working on her final project, participates in the contest with three looks of "Disnea". This women's collection defends the need to unchain from superficial appearances in order to show our true selves. It contains hand-made embroideries and is composed of organic cotton, bamboo and silk, in addition to using dyes from natural products such as turmeric, beet, indigo and spirulina algae.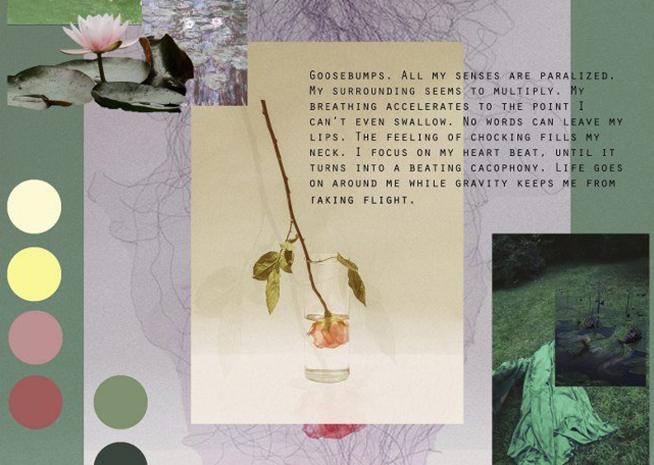 Moodboard of the project "Disnea"
Alumni Drina Marco presents "Monda", a unisex collection in which the garments, designed with recyclability in mind, adapt their shape to the body like external layers of skin. Most of the project is made with cotton from industrial hotel laundries, which are naturally dyed using vegetable waste. Drina also digitally prints on deadstock fabric.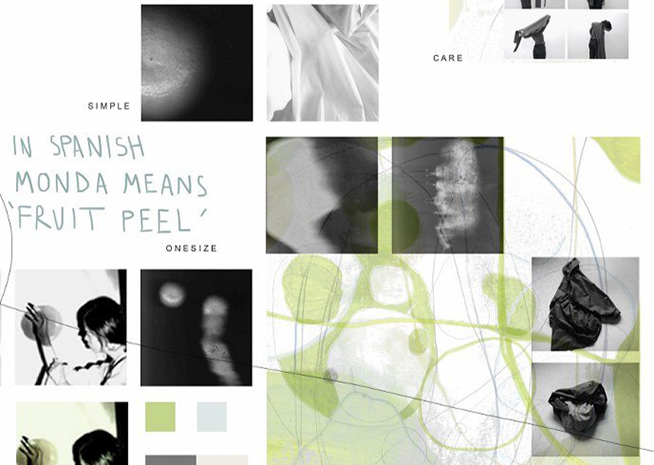 Moodboard of the project "Monda"
An international jury will decide which designers will be in the grand final next September in Hong Kong. And you can help make Maria and Drina finalists! All you have to do is vote for them in the People's Choice Award through this link (closes Monday, May 9th).
Congratulations and good luck to both of you!