From February 27th to March 2nd we celebrate the 9th edition of Prospect Design, our annual festival that explores the world of design and visual arts with the participation of leading professionals from different sectors. The event has face-to-face, online and hybrid activities aimed at all members of the LCI community, and some of them are also open to external attendees.
Under the title "Futurea", this year's Prospect has four main objectives: to present the future of LCI Barcelona, to approach design from a playful, dynamic and transgressive perspective, to promote transdisciplinarity and to take design outside the classroom.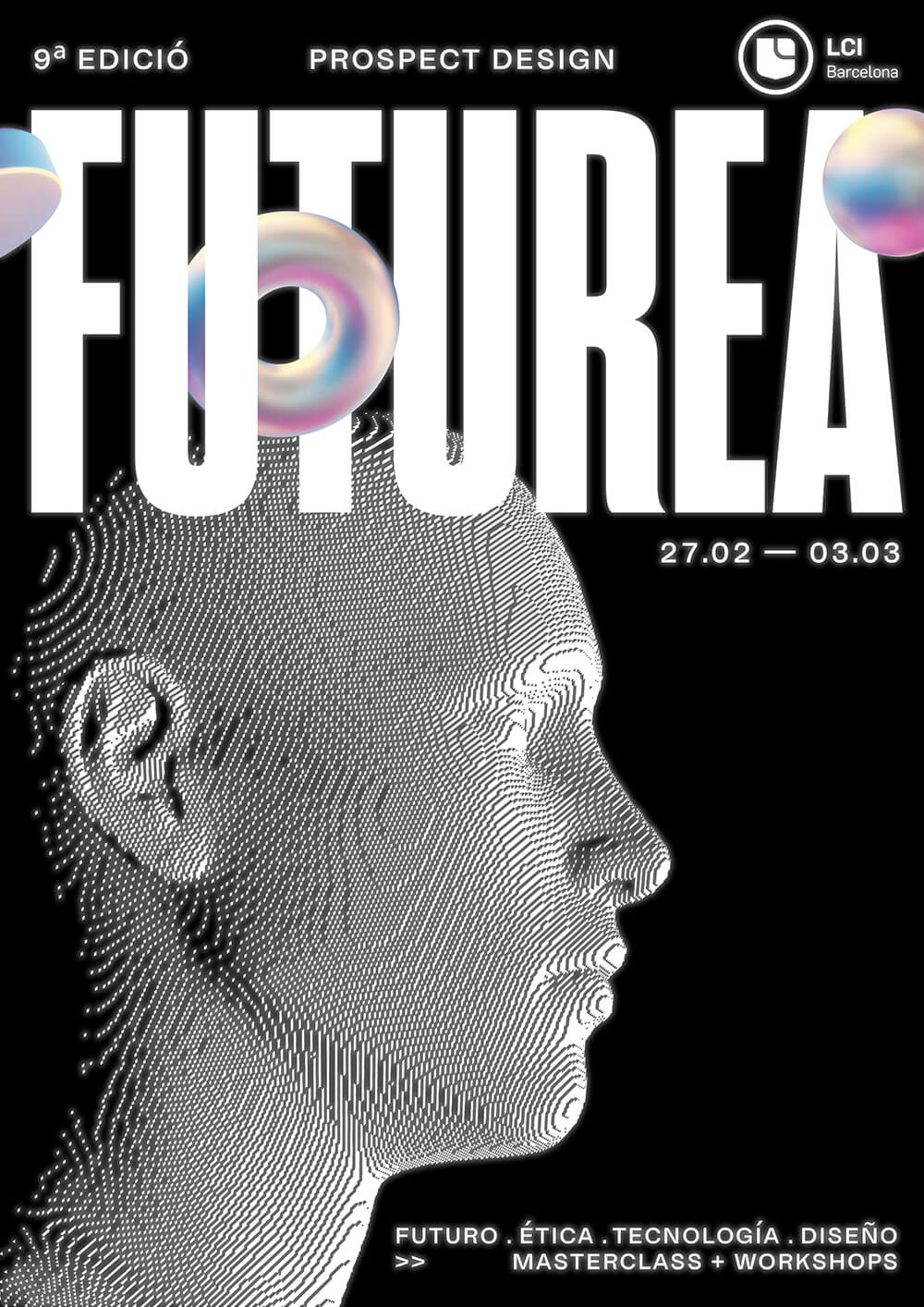 The future is the central theme of the Prospect
Our future campus plays a central role in the programming of Prospect Design 2023. Circular Studio, the architects in charge of the building, will give the sessions "The New LCI" and "In Praise of the Chair", in which they will present the details of the new campus and reflect on the ways of sitting in the university environment. In the "Pictogram Design" and "New LCI Merchan" workshops, professionals from Soon in Tokyo and Pràctica will give the keys to develop different elements of the building's signage and merchandising products that reflect the values of the brand LCI.
The Prospect leaves the classrooms this year to visit the 22@ district, where our future campus will be located. In the trend tour "Urban Trend Impact", the Postgraduate in Coolhunting's director Gema Requena will lead a tour of some of the most significant creative spaces in Poblenou. During the workshop "Building Sketch" attendees will be able to draw the new building guided by the illustrator and professor Santi Sallés. All projects will be exhibited at the school.
Our new campus inspires most of the activities
Without leaving the futuristic topic, our festival will also include two sessions focused on artificial intelligence: the workshop "AI Caramba" with Bernat Cuni and the masterclass "AI & Designing Ethics" by David Casacuberta (hybrid activity open to the public, sign up through this link). For his part, the animator and storyteller Ezequiel Torres, co-founder of Rudo Company studio, will give the online masterclass "BetaTest Thinking" (activity open to the public, register here).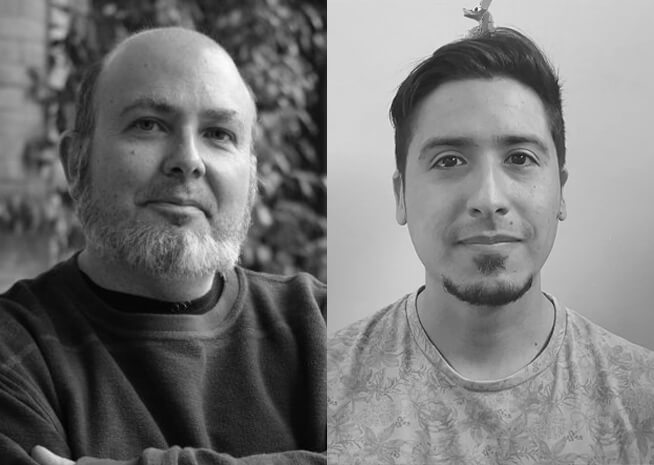 Speakers David Casacuberta and Ezequiel Torres
After three days focused on future, ethics, technology and, of course, design, the 9th edition of the festival will end with a party at the school, sponsored by Moritz and exclusive to the LCI community. The music will be provided by professor Dani Cantó.
Don't miss the latest news of #ProspectDesign23 on our social media channels!