Students of our Bachelor's Degree in Interior Design led by professor José María Deza have redesigned the store windows of two establishments in Eixample and Sants as part of "Christmas lights illuminate commerce". This initiative created and promoted by Barcelona Centre de Disseny and the Barcelona City Council seeks to boost and innovate in the local commerce of the city's different neighborhoods coinciding with the Christmas campaign.
In their proposal for Cotilleria Mercè, Julia Turró, Ona Pérez, Ester Blanxart and Anna Casacuberta have worked on the concepts of passion and sensuality applied to both feminine and masculine garments. Our students have used different elements (hanging rings, lights, blankets, gift boxes, etc.) to attract the attention of the people who pass in front of the establishment.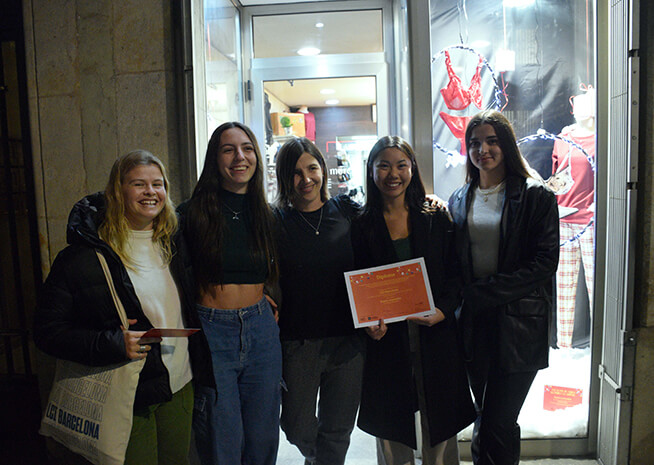 Cotilleria Mercè is located on Girona street, 76
For their part, students Alessandro Pantoja, Samuel Díaz, Mauro García, Gabriela Gómez and Barbara Maya have been inspired by the Christmas star to give a festive air to the shop window of Botiga Dalmau. They have used golden ribbons that represent the star's beams of light and generate reflections and sparkles, as well as other elements (frames, lights, fabrics, gift boxes, etc.) that reinforce the project's message.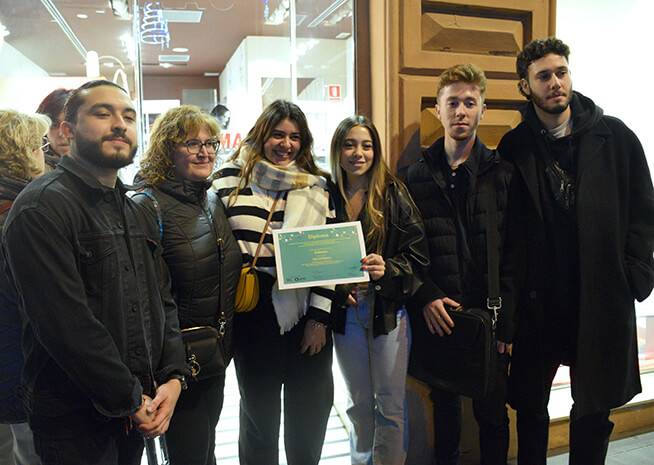 Botiga Dalmau is located on Sants street, 51
Congratulations to our students and their professor José María Deza for participating one more year in this Christmas initiative that promotes local commerce, so important for the city of Barcelona. Good job! And, if you pass by either of these two establishments and want to vote for the #MadeInLCI designs, you can do it right there until after the holidays. The winning proposal of the popular vote will be announced on Tuesday, January 10th.