After two years of virtual fashion shows, the 080 Barcelona Fashion returns to the on-site in its 30th edition, which will be held from October 25th to 28th. Circular fashion and innovation will be the key actors of this event in which 23 designers and brands will show their latest creations at the Sant Pau Art Nouveau Site.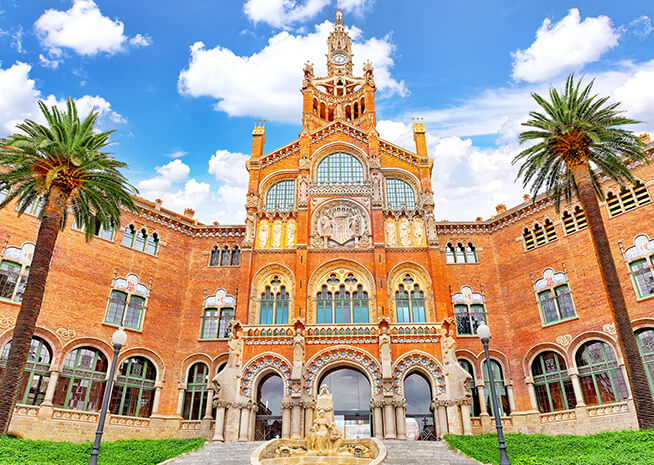 080 returns to one of its favorite venues
As usual, we have #MadeInLCI representation in the Catalan fashion week. Domingo Rodríguez Lázaro (Dominnico), alumni of our Bachelor's Degree in Fashion Design, will present this Wednesday, October 26th at 20:30h "Nenne", his new collection made under the premises of upcycling and handmade tailoring.
Winner of the Mercedes-Benz Fashion Talent Award (2019) and Vogue's Who's On Next (2021), both in the MBFW Madrid, Dominnico is now making his debut at 080. The designer of Lady Gaga, Rosalía, Beyoncé or Chanel, among other celebrities, returns to his origins: "Nene is the pet name that my mother, Juana, gave my father, Domingo, and the starting point of this intimate collection in his honour", explains Domingo on the event's website.
But that's not all, because the director of our Master in Fashion Design Belén Larruy will also be part of the 080 Barcelona Fashion. Belén is the creative director of Guillermina Baeza and daughter of the firm's founder. Together they lead the well-known swimwear and lingerie brand, which has more than 40 years of experience on the catwalks. This Thursday, October 27th at 12:00h they will present "Safari Journey", a feminine and free collection that connects women with the nature that surrounds them.
Best of luck to both of you in this edition of the 080! And you who read us, do you want to know everything about the event so you don't miss any fashion show or activity? You have more details on its official website.