This Tuesday we celebrated the delivery ceremony of the LCI Barcelona Award for Best High School Final Project 2021. The winning project of the contest's 4th edition is "Reduce", a fashion collection designed and developed by Marta García, alumni of INS Josep Mestres i Busquets at Viladecans.
The jury chose Marta's proposal for "being linked to the spirit of the moment and encompassing current design issues such as sustainability, innovation and gender aspects, understanding fashion as a communication system and change regulator". Other aspects such as the understanding of the design process, the good integration of all concepts, the experimental component and the inclusion of current references were also valued.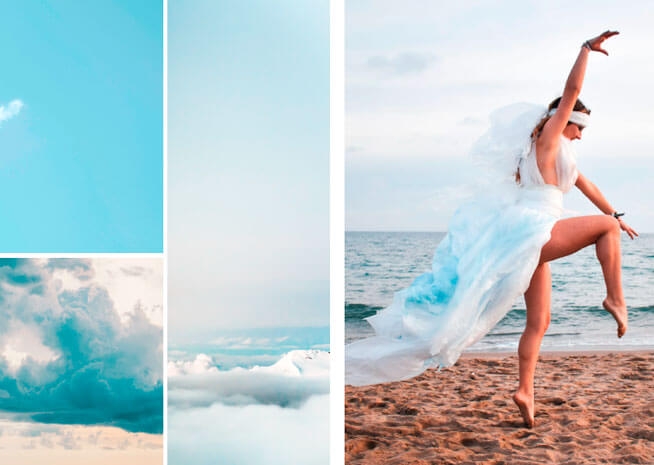 One of the looks from "Reduce"
During the first part of the event, Marta collected her prize (an Apple pack consisting of an iMac and an iPad) from Sílvia Viudas, general director of the School. For their part, two representatives of INS Josep Mestres i Busquets received a set of books from Gustavo Gili Publishing House valued at 200 euros.
The two finalists of this edition were Max Monteys (INS Verdaguer) for the project "Viability of the indie development model in video games" and Judith Hernández (Daina-Isard School) for "Pinhole camera". Both received a Polaroid.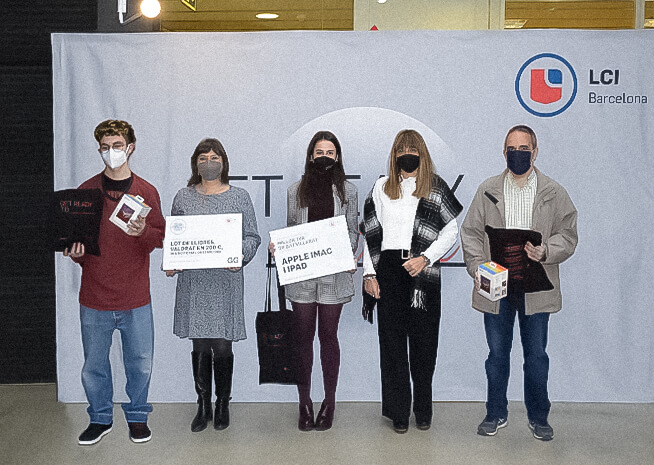 The awards ceremony was held at the Agora
To conclude the event, Marta made a presentation of her work and gave us an interview that we will publish soon. In it, the winner confessed that she had really enjoyed dedicating her project to a world she is passionate about.
Congratulations to all and thank you for your assistance!
We are now accepting applications for the 5th edition of our Award for Best High School Final Project. More information here.