DI55ECCIONS is back, but in a different way... Our talks take a 180-degree turn in its 6th edition to bring you the best emerging talent and the most disruptive proposals. On February 6th, we will receive Ausias Pérez, creative director of TOT.
Why can't you miss it?
Because TOT is a progressive, multidisciplinary design studio dedicated to advancing the field of visual culture through meaningful projects generated through research-driven creative methodologies and unbound creativity. Founded by Ausias in 2019, their worldwide reach allows them to innovate with leading brands while honoring their commitment towards transformation and progressiveness in all their projects.
About the speaker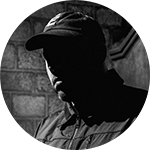 Ausias Pérez
He is a multidisciplinary designer who began his artistic career painting graffiti 20 years ago, and has since evolved into an award-winning graphic designer, creative director and brand consultant. Ausias is an expert in creating impactful and forward-thinking identities for international professionals, brands and institutions, adapting his art to a huge variety of projects such as incorporating technology into the arts. He has worked with brands such as Google, Nike, Adidas, HBO, Coca-Cola, etc. and artists such as Rosalía or Bad Gyal.
What is DI55ECCIONS?
DI55ECCIONS are LCI Barcelona's talks focused on the world of design, visual arts, innovation and creativity. In this 6th season we reinvent ourselves to give voice to the most emerging and disruptive talent. And we continue to play with the number five: five guests present in each edition five future trends for which they bet (linked to their projects, their industry, society in general, etc.) and five references or key aspects of their work.
How can you register?
Just fill in the form above on this page and see you on Monday, February 6th (19:00h) at Balmes street, 209.
Event in Spanish.