For the second consecutive year after the success of Alicia López Blanque in 2020, a student of our School has been awarded in the Glass Design and Creation Contest of Verallia Iberia. The world of wine has focused the new edition of the competition.
The project "Wine Lab", developed by the student of the Bachelor's Degree in Product Design Sebastián Alarcón, has won the Facebook Award endowed with 300 euros. His bottle "Alquimia", the most voted through the famous social network, bets on a modern aesthetic and a graphic language that captures the chemical concept of wine in the packaging itself.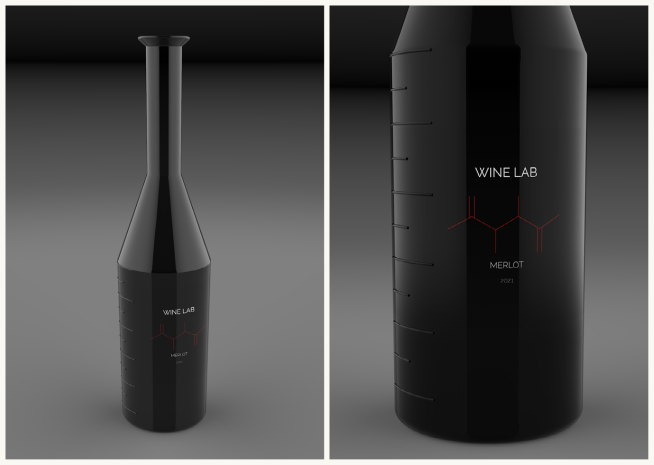 The labeling conveys quality and formality
Oenology, science and technique come together in Sebastián's design, which stands out for its lively edges, far from traditional proposals. It keeps a small radius to ensure the necessary rigidity and strength when manufacturing the bottle.
"Wine Lab - Alquimia" obtained a total of 852 votes, more than any other of the projects submitted to Verallia's contest. Congratulations!