Helena Wankana, Marta Miñan, Luxin Wang and Clàudia Serra, recent graduates of our Bachelor's Degree in Fashion Design, are finalists in the international contest Arts of Fashion.
In total, 300 students from 102 schools and universities located in 27 different countries have applied for the 21st edition of the competition, whose central theme is "Resonance". On its website, the Arts of Fashion Foundation is grateful for the success of the call: "Community is more powerful than ever, and fashion and its creativity resonate strongly to bring us all together".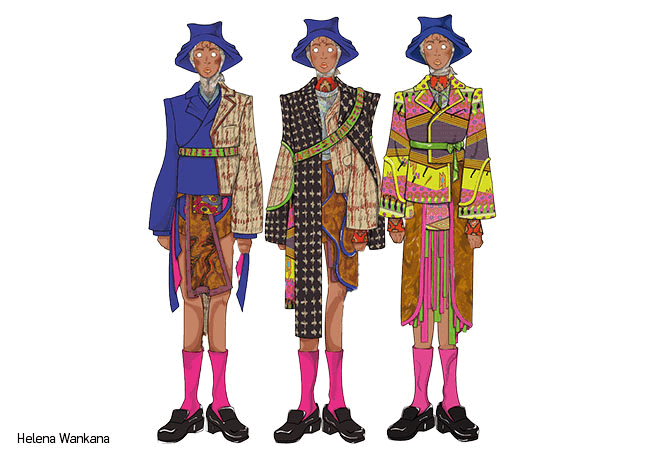 Our graduates' proposals
A jury of experts met on May 25th at the Parisian complex le19M to select the 50 finalists of AoFF 2022, including four students from other campuses of the LCI Education network: Will Crosson, Della Maria and Mahdieh Sharafi (LaSalle College | Montreal) and Felicia Sukoputri (LaSalle College | Jakarta). The grand final gala of the contest will be held next December.
We are very happy that LCI Barcelona is once again one of the most represented schools in Arts of Fashion's final phase. We hope that, as it has happened in previous editions, the #MadeInLCI talent will be rewarded (Ariadna Gegúndez got a MasterClass Scholarship Award in 2021).
Congratulations on making it to the finals and best of luck!