New recognition for our Animation and Video Games area! "Bonelike" has won the Best 3D Video Game Award at the Lima Web Fest by Toulouse Lautrec, an annual contest that brings together the best of audiovisual entertainment produced exclusively for digital platforms.
In this adventure designed and developed by our Video Game graduates during their last year of studies we accompany the adventurer Carlangas on his journey through Milkenary Cave, a mysterious place where countless enemies await us. The game can be downloaded for free via the Itch.io platform.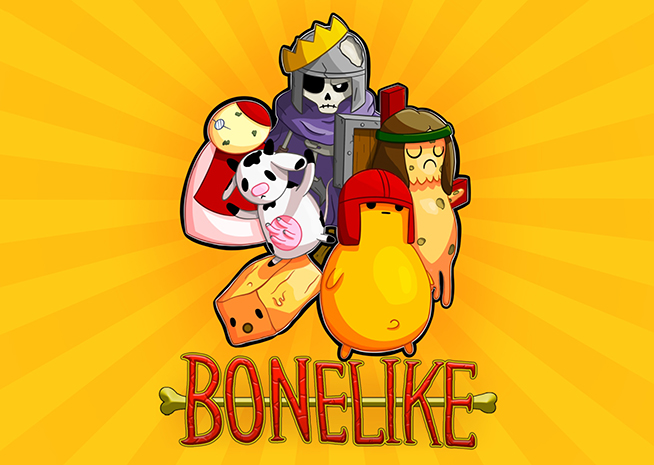 Carlangas faces a host of monsters
Area director David Carretero defines "Bonelike" as "a video game with well-defined mechanics and a very crazy theme, which gives it a singularity that makes you want to keep playing and having fun". David highlights the project's graphics, neat and original, and the construction of its characters.
Congratulations to our alumni for this triumph at the Lima Web Fest!
Technical specifications

- Title: "Bonelike".

- Year: 2022.

- Format: PC.

- Average game duration: 6-7 min.

- Authors: Lucas Cavanna, Miguel García, Anna Gual, Javier Martínez, Daniel Rondán and Anna Saló (RAVE - Real Academia de Videojuegos Espectaculares).

- Tutor: David Gómez.

- PEGI: 12.

- Genre: Roguelike | Shoot'em up.

- Download: Available at Itch.io.