Last Tuesday, our final year students of the University Diploma in 2D and 3D Animation presented their final works at Cinemes Girona, located in the Gràcia neighborhood.
The event began with the screening of a retrospective video that included projects from other years. Then, the two participating groups showed and defended their animated short films:
"Bob"
Armand Ribas
Anna Llucià
Mark Nolla
Xantal Calzada
Aina Roca
Gary Ismael Bravo
Paula Vilà
"El Duelo"
Andrés Ponce de León
Marina Abad
Cristina Fabbri
Roger Artero
Marcela García
Marina Gutiérrez
Cristina Leiva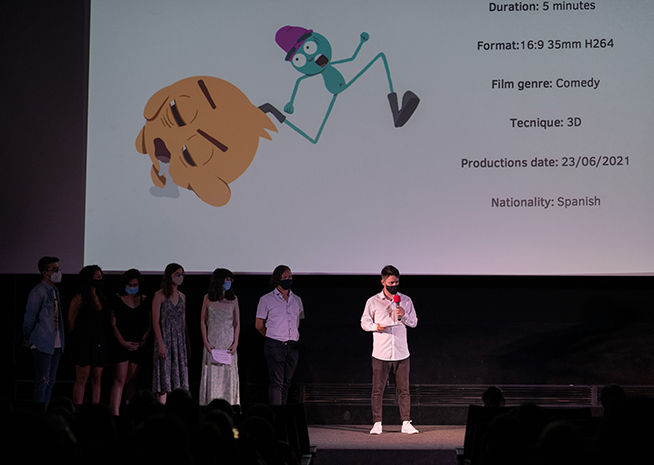 Presentation of "Bob"
Both projects received the assessments of a professional jury composed of: Raúl Berninches (executive producer of Magoproduction), Dani Martinez (production manager of Fourth Wall Entertainment), Eduardo Lasierra (CEO of Rocket Frames) and David Carretero (head of our Animation area).
Families, professors, alumni and staff members of the School did not want to miss the event, which was held in compliance with the appropriate prevention and hygiene measures. It was a morning full of #MadeInLCI talent and creativity that allowed us to discover the great work behind a short animation film. Congratulations to all the students!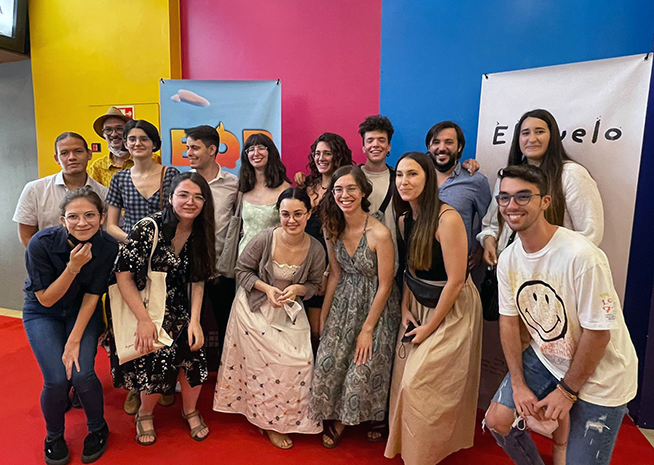 The creators of "Bob" and "El Duelo" at the event's photocall